3D Snowflakes
Crochet Christmas Trees
Beaded Snowflakes
Paper Baubles
From The Guardian
Crochet Christmas Trees
From little woollie (which also make me think of piles of granny circles stacked into a tree...)
Crochet Star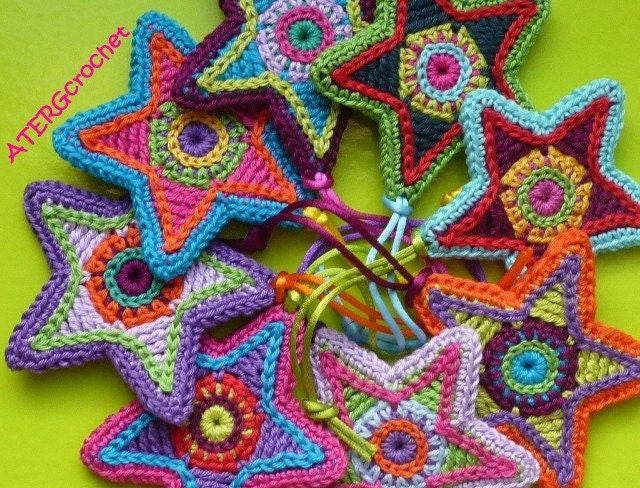 From ATERGcrochet
Crochet Bauble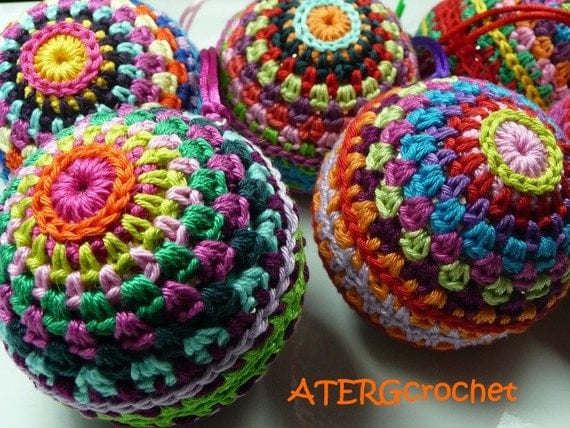 From ATERGcrochet
Kusudama
From Folding Trees
Other Decorations
This collection of origami stars
!
Crocheted robins, Christmas puddings, snowmen heads and Father Christmas heads.
A nativity scene! I think I've changed my mind from
this one
to
this one
:)
Paper chains.
Dried apple as well as oranges.
Spray snow on the windows over snowflake shapes.
Wrap wool round shapes, e.g. stars and hearts, use several different colours at once.
Wrap strands of thread and beads round shapes.
Instead of tinsel, have strands of beads, strands of sparkly stars, strands of felt balls, and lengths of ribbon.