Last weekend saw a stunning installation take place on Hadrian's Wall.
The installation,
Connecting Light
, was part of the London 2012 Festival, and explored the ideas of borders and connections.
People could either send a text message, or a message via the
website
, which would then be transmitted across the balloons as coloured impulses. Stunning!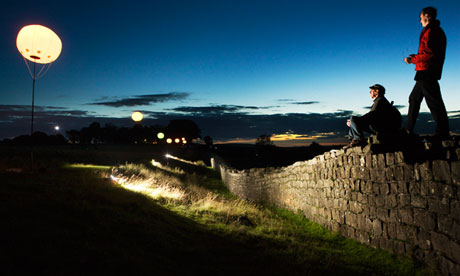 It's so inspiring - I am hoping to do a much smaller installation locally next year, and seeing other's work challenges me to think of the different aspects involved.
[P.S. Sorry for missing The Younger Years last weekend, I couldn't access my harddrive - hopefully all will be back next week!]